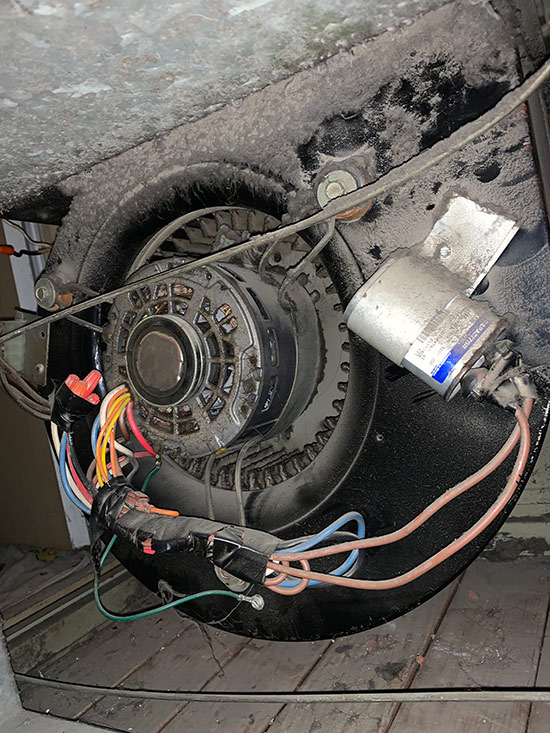 Furnace Repair
You never know when your furnace is going to require repair, but when the time comes it's important to know that experienced professionals are on standby to help. That reason is why we are open 24 hours, 7 days a week for emergency repairs. Our aim is to be there for you when you need us, whether you know it or not. Your furnace is an integral part of your home and when it isn't working right, things just don't feel the same. This is why we pride ourselves on fast responses, diagnoses, and repairs.
When we arrive, our first priority is to gather as much information as we can by asking you questions about your furnace and inspecting the furnace itself. This allows us to make the best decisions when it comes to getting your furnace back up and running. The quicker we are able to determine the problem and best course of action to fix it, the sooner we are able to restore
your comfort.
"Sean is professional, courteous, and very knowledgeable. Sean called back very quickly and was available the same day! He had the unit fixed fast at a very reasonable cost. We were very impressed and would definitely use his service again."
– Ryan E., Milpitas, CA
Furnace Replacement
There are times when furnace repair either isn't possible or isn't the best option. For example, an older furnace may be less efficient and lead to an increasing amount of repairs that could end up exceeding the cost of a new high-efficiency furnace. In times like these, you can rely on our expert staff at Comfort Stars. We spend the time to ensure that your new furnace is the best fit for your home, your family, and your budget. We stand by our work and ensure that the job is done right, on time, every time. Knowing how to identify our customer's specific needs is just one aspect of our business that puts us a step above the rest.
CALL US TODAY!
For more information about our furnace repair and replacement services, don't hesitate to call us today at
510-266-3678. We are one of the premier HVAC companies in the Fremont area and always put our customers first!