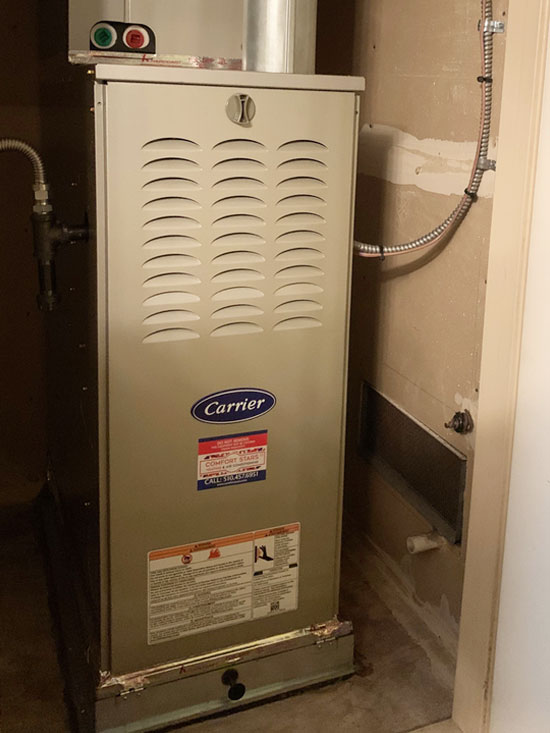 When it comes to furnace installation, it should be done right the first time and then followed up several days later with a routine inspection. This makes sure that there are no surprises that would impede the furnace's ability to function. Furnace installation can be a tricky task, but our staff of licensed, experienced professionals have the technical know-how to ensure that any installation goes smoothly.
Purchasing a new furnace for your home is an important decision. Make sure that you're informed on new trends surrounding furnaces and have an idea of the furnace you want for your home. A reputable HVAC company should listen to you and then offer suggestions based on your decision.
Consider the following when deciding on a new furnace:
Type, Brand, and Price
Fuel Source
Size and available space
"Fair price for the job. They went over and above expectations to get the job done. Would 100% recommend and hire again."
– Donald W., Hayward, CA
SMOOTH INSTALLATIONS
The installation of your furnace should be a smooth process and working with an experienced, reputable HVAC company will help ensure that is the case. Our team of experienced professionals will work with you to make the process as painless and smooth as possible.
CALL US FOR PROFESSIONAL SERVICE
You need expert hands to ensure that your furnace is installed safely, correctly, and efficiently in your home. Comfort Stars HVAC is the premier home heating and cooling company in Fremont. Our staff are courteous, professional, and focused on helping make your home feel like a home. Call us today at 510-266-3678 to inquire about our furnace installation services.