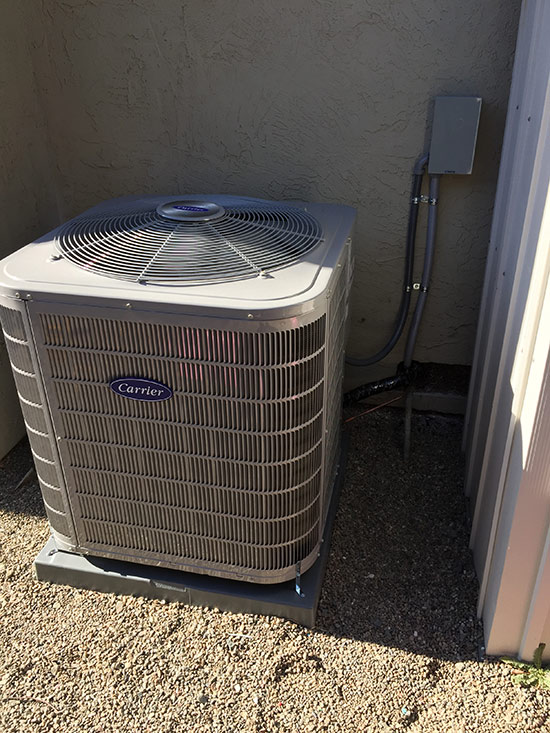 When you are considering installing a new AC unit, it's important to find an AC installation company who is willing to partner with you to help you achieve the best results. At Comfort Stars, we take your budget, cooling needs, and usage patterns into consideration when suggesting the best AC unit for your home. When getting a new AC unit, you want to make sure that it's done quickly and correctly. That's where we come in. Our licensed technicians will make sure that the job is done right the first time.
It's a major decision picking a new AC unit to have installed in your home. While a reputable AC installation company will work with you to select the best unit for your home, it's important that you do some research on your own so you are prepared.
Here are a few things you should consider when picking a new AC unit:
Energy Efficiency
Cooling Speed
Level of Care Post-Installation
"Sean exhibited a genuine interest in resolving the issue. He is very knowledgeable, customer friendly, courteous and came on time. I recommend him sincerely to anybody who needs his services."
— Ram R., Fremont, CA
Make Installation a Breeze
When your AC unit is being installed, the process should be made as painless as possible. This is why it is important to find reputable nearby AC installation companies who have the experience and know-how to make sure that the job gets done correctly. The technicians at Comfort Stars have experience in installing all types of AC units and understand the importance of maintenance and repair post-installation.
LET US INSTALL A NEW AC UNIT FOR YOU
You want to ensure that your new AC unit is installed quickly, correctly, and safely in your home. Comfort Stars HVAC is the premier home heating and cooling company in Fremont. Our technicians are knowledgeable, professional, and focused on helping make your home feel like a home. Call us today at 510-266-3678 to inquire about our AC unit installation services.